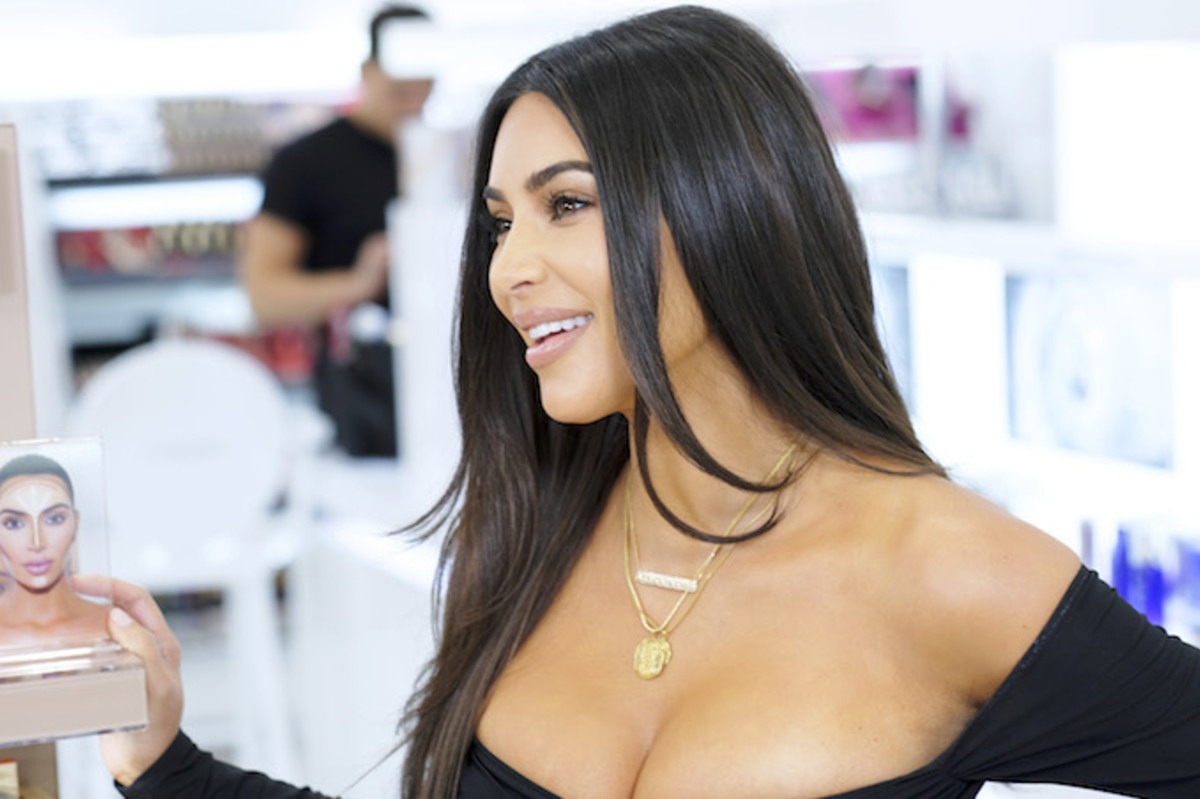 Kim Kardashian is suing a makeup app for using one of her photos.
In the lawsuit, Kim claims that iHandy used a 2017 photo of her to promote the makeup and beauty manipulation app, TMZ reports. The picture in question was one she used to advertise her own cosmetic line.
iHandy alleged that it didn't know it was Kim in the image it used. The lawsuit reads, "Defendant claims, absurdly, as its alleged defense … that they didn't know that the unlicensed, unauthorized photo they knowingly stole and misappropriated was that of [Kim Kardashian West] … one of the most famous and recognizable women in the world."
The lawsuit also says that iHandy "even had the audacity to threaten [Kim Kardashian West] not to bring claims against them for their blatant infringement, or they would go after her." iHandy offers an array of professional beauty and body retouch tools, which lift, smooth, conceal, and slim the face and body.
Kim's asking for over $10 million for the cost of licensing her image, emotional distress, and any profits the app made from using her photo.
Meanwhile, Kim's husband, Kanye West, is knee-deep in the rollout for his latest album Jesus Is King. On Monday, news surfaced that she reportedly has concerns about his forthcoming tour, mainly because she doesn't want him to go on an intense run of shows and not give himself a break, or focus on his mental health and well-being. Now, it's looking like Ye's insurance company likely won't cover any concert cancelations that are related to the rapper's mental health.