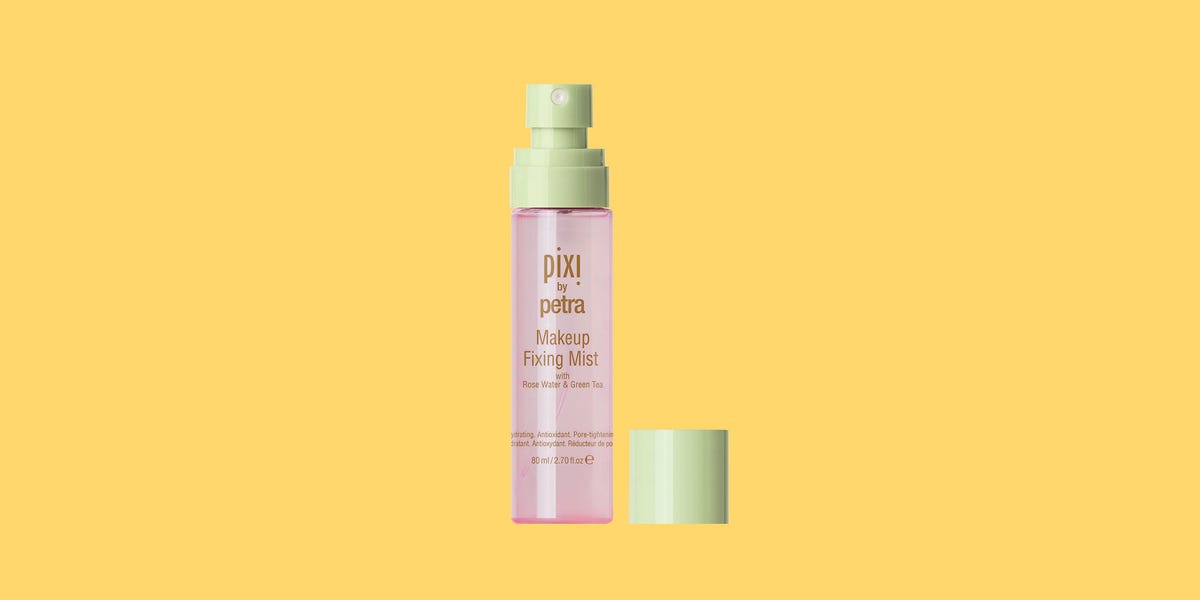 Overall score: 82/100
Tested August 2019
The Pixi Make Up Fixing Mix is super versatile and claims to leave your skin looking flawless in a matter of minutes.
It can be used as a pre-makeup primer, a setting spray to lock in your look, or as a refreshing spritzer which prevents product build-up in fine lines and pores. It's infused with natural ingredients like rose water and green tea and claims to hydrate and balance your complexion without smudging your fresh face of makeup. Its wide dispenser ensures an even spraying and it has a lovely crisp floral scent with hints of cooling cucumber.
Available from: lookfantastic.com
GHI Expert Verdict
Our GHI tester's were delighted with this mist's divine scent and dewy finish, which left their skin feeling hydrated but not greasy.
If you're self-conscious about a shiny complexion, some of our testers found it helped to control excess oil. It also ensured powdered makeup looked well blended and it soaked easily into the skin without leaving any sticky residue. The mist was super easy to use and it didn't leave the skin feeling dry, scoring full marks when it came to assessing whether the skin felt hydrated and comfortable.
Ratings
Ease of use: 4.5/5
Design: 4/5
Instructions: 4/5
Performance: 4/5
We Liked
Helped makeup last longer
Refreshing to use
Not oily on the skin
We Didn't Like
Some felt it could have helped set lipstick better
Testers felt a little too much product came out per spray
A few had some issues with the nozzle on first use
All product information provided by the manufacturer is correct at time of publication.